A Response to Tova Wang at Demos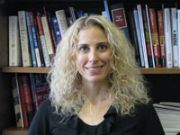 Tova Wang, of the OSI/George Soros funded group – Demos – issued a report today about Tuesday's election. Wang reports: "Also noteworthy after Election Day had come and gone was the sudden silence from the fraud-mongerers and Tea Party poll watch groups. Not a peep of one case of substantiated fraud at the polling place."  A mere three days after an election, such a statement can't be taken seriously, and she should know better.

Put aside the fact that Demos is a group that believes America's problems come from "the values of extreme laissez faire ideology that have deeply permeated our society," and from the fact that "[w]e've been told that government is the problem, not the solution." Despite being an outlier organization with priorities more common in 1970's Berkeley than modern day Canton or Charlotte, Wang jumps the gun. Three days isn't enough time to analyze the data.

For example, when I worked at the Department of Justice, election reports would come back to Washington in the form of federal observer reports. Days and weeks would be spent going through the data, making follow up phone calls, and looking at the information contained in the reports.

Worse for Demos, I know that written reports were collected in Harris County, Texas, by True the Vote that documented multiple problems commonly characterized as "voter fraud." Those reports are being reviewed and organized. They memorialize events such as people improperly imposing their preferences on voters by asking unprompted questions like – "would you like to vote a straight party democratic ticket?" This happened over and over and over again.

This information will be gathered and distributed to law enforcement and election officials in due time.

Lastly, voter fraud tends to emerge after an election - when the cash payoff and multiple vote purveyors are caught.  Voter fraud doesn't parade around as much on election day, in plain sight.  That's the nature of fraud.

Why do I suspect Wang's group won't be very outraged by the behavior that occurred in Houston, when voters were asked to vote a straight democratic party ticket? Might it be because some lawlessness is excused while other lawlessness is not? We'll see. My prediction is that Demos will ignore the reports coming out of the True the Vote once they are released.

But to the rest of the nation, with feet firmly planted in the land of the sensible, I suspect the data will be revealing. It is no wonder that the New Black Panthers were anxious to have True the Vote poll watchers tossed from the polling places. It was no wonder that the New Black Panthers illegally entered polling places with election officials being ejected shortly thereafter. I don't suspect Tova Wang will express any outrage about these demonstrable illegalities either.

Just a note for anyone tempted to take the Demos Report – "Voting in 2010: Lessons Learned," very seriously.  
Trackbacks